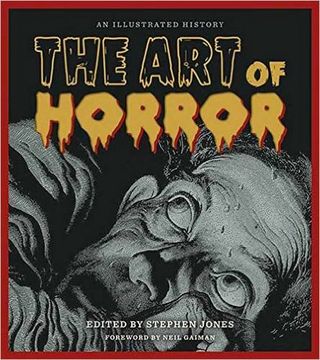 Zombos Says: Very Good
A fine addition to your coffee table or coffin lid, The Art of Horror: An Illustrated History, edited by Stephen Jones, is a horror connoisseur's choice of movie posters, comic books, paperback and dust jacket art, pulp magazine covers, and ancient and contemporary art that gleefully dwells on the morbid predilections of the frightening genre so many fans clamor for yet know little about.
Similar in jugular vein to Robert Weinberg's Horror of the 20th Century: An Illustrated History, Jones goes one better by upping the wealth of illustrations throughout and skillfully choosing the artists and writers for each chapter, bringing both older and newer visual imaginations together to exalt its subject matter.
The chapter topics include vampires (David J. Skal), the ambulatory dead (Jamie Russell) , man-made monsters (Gregory William Mank), werewolves (Kim Newman), the ghostly (Richard Dalby), maniacal killers (Barry Forshaw), Halloween bedevilment (Lisa Morton), ye olde alien gods (S. T. Joshi), big beasties (Bob Eggleton), and malevolent alien invaders (Robert Weinberg).
Each chapter provides a concise overview to its topic and ends with a reflection on a key aspect within that topic, and is profusely illustrated with captioned literary and cinematic examples, both foreign and domestic, of the terrors by day and night in all their lavish colors and dread. Full page art, double-page art, and smaller illustrations filling pages, do their best to overwhelm your visual cortex. The mix between movies, books, comics, and contemporary artists is so good, it may leave you wishing the book had been twice or three times its size. Unfortunately, the format chosen is a pedestrian 10 by 11 inches, unlike the more exhilarating 10.5 by 14 inches of Weinberg's Horror in the 20th Century or Art of Imagination's 700 plus page count.
But there's so much horror, isn't there? While a few more volumes on The Art of Horror would be wonderful to see in the future, this one is quite an informative and visually exciting read all by itself and shouldn't be missed.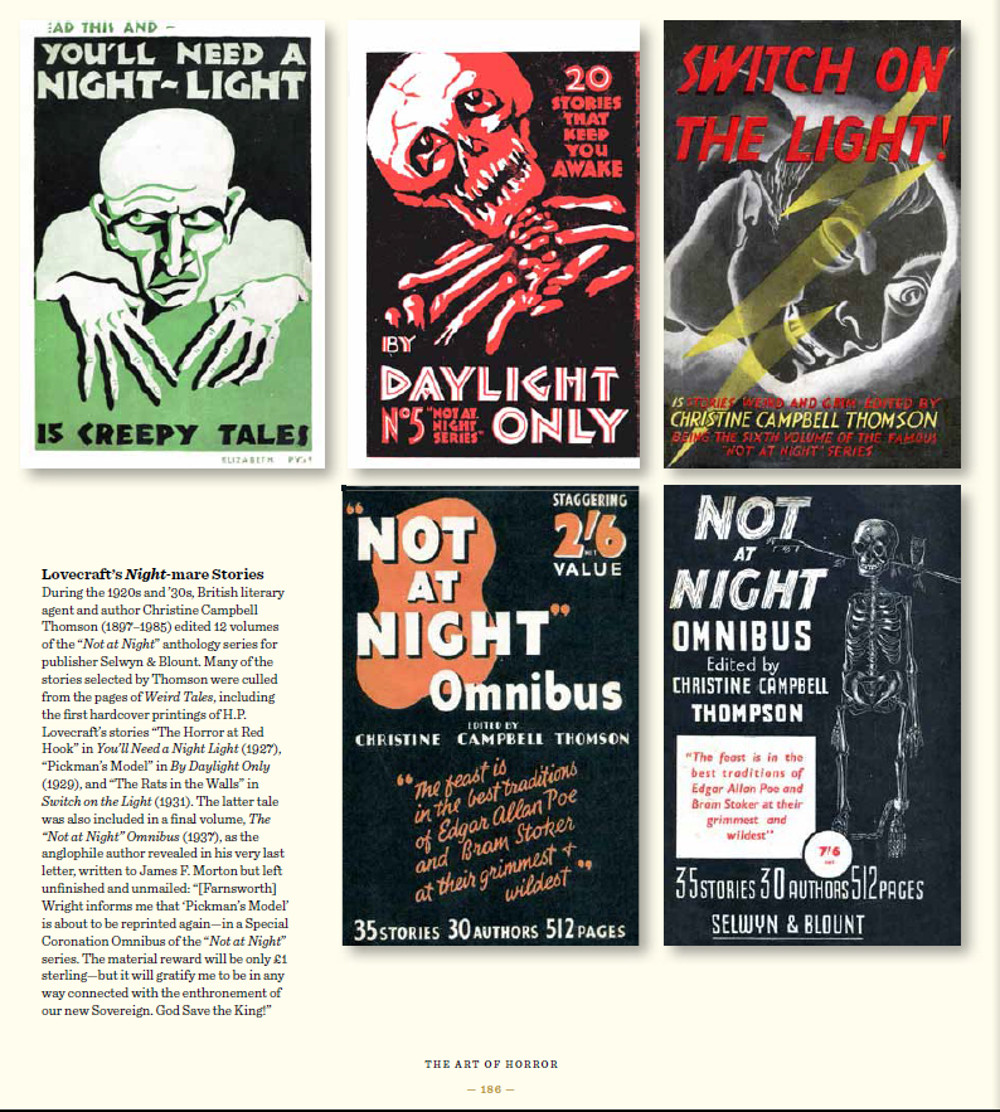 A digital copy of this book was provided for this review.
This article originally appeared at From Zombos' Closet.

This work is licensed under a Creative Commons Attribution-NonCommercial-NoDerivs 3.0 License.